evo.OTware
The unique interior axis maximizes
function for every hand.
Please click on evoOTware on the list to your left.
The natural remedy for "independent living".
Specific Diagnosis:
Writer's Cramp Arthritis
Carpal Tunnel Syndrome Chronic Hand Pain


Other Specific Diagnoses:
Degenerative Thumb Joints Hand Dystonia Radial Nerve Damage Stroke Dyslexia Hand Tremors Missing Fingers
Prosthesis Reflex Sympathetic Dystrophy
| | |
| --- | --- |
| the natural remedy. the natural gripping posture. pain free. | evo.millennium, chrome plated. package contains 2 extra cartridges. |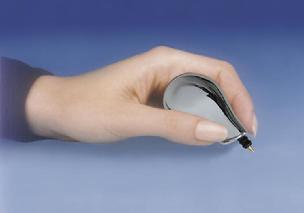 "Independent Living"! For lefties or righties...natural and ergonomic.
Getting a grip...evo.OTware
Website powered by Network Solutions®