evo.OTware...getting a grip!
The unique interior axis maximizes
(Please see the Leading Hand Specialist explain the grip at the end of this page.)
| | |
| --- | --- |
| Please click on "why it works" on your right. The one minute film shows the use of the revolutionary gripping utensils. It shows many of the new & natural ways the hand can hold a utensil. Independence for some, release for others. Thank you. | Why evoOTware works" |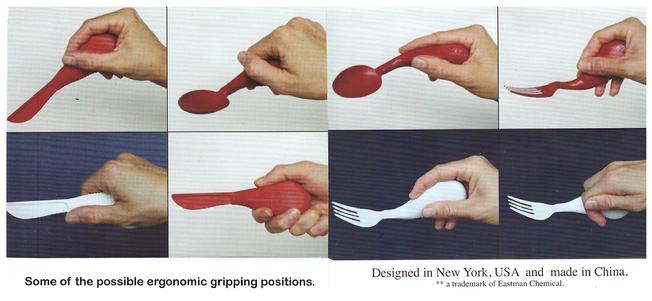 Just o few of the possble gripping possibilies.
The page below details the reasoning for evo.OTware. Three well known
Occupational Therapists detail why evo.OTware will uniquely assist their patients.
Independence is the goal...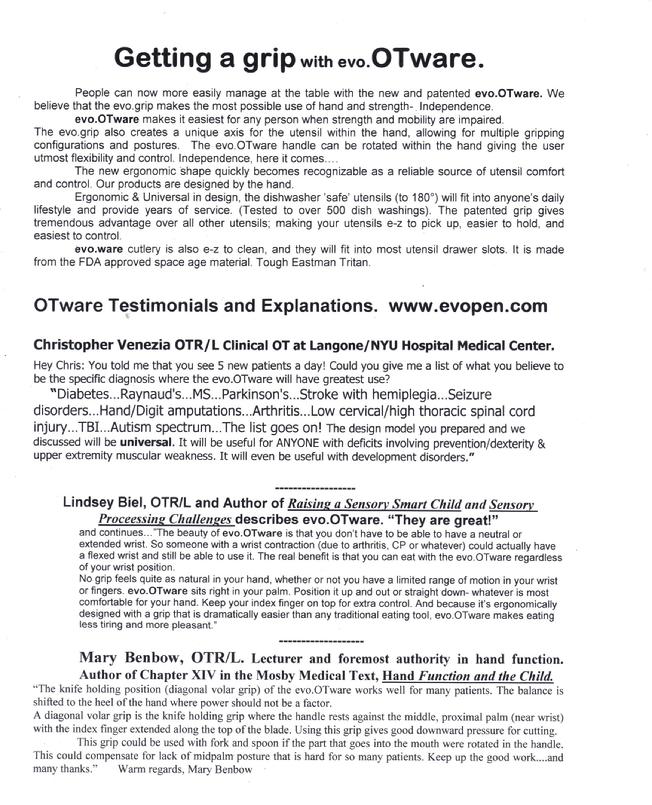 Some thoughts about evo.OTware by OT's.
| | |
| --- | --- |
| The letter below explains in detail why the evo.pen works. Conceptually, Ms. Benbow explains the value and validity of inside the hand gripping. By extension, the same explanation can be attributed to the evoOtware. Providing a valid alternative to the status quo. A little miracle for some... | |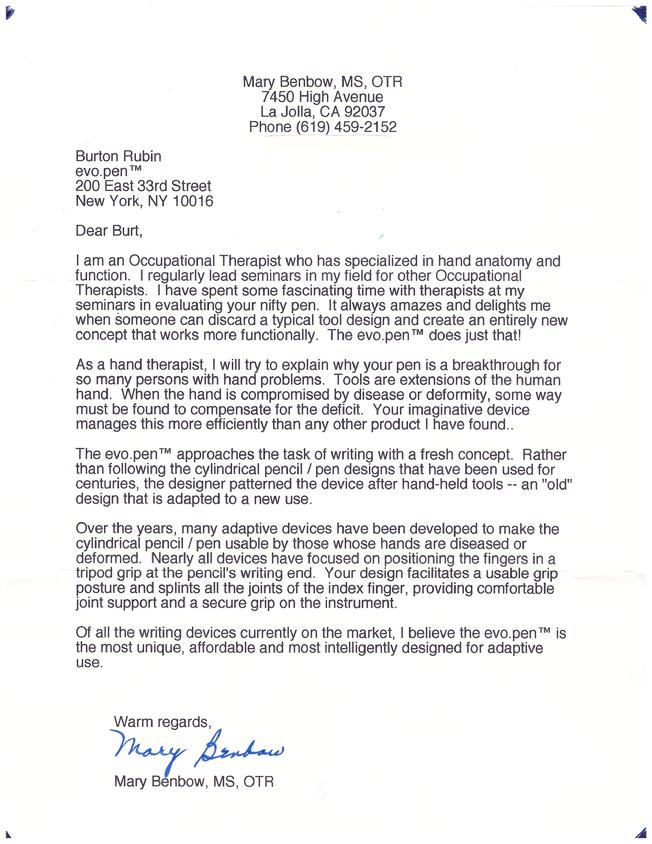 Ms. Benbow wrote the Chapter on Handwriting in the Mosby Medical Text "Hand Funcction and the Child".
Getting a grip...evo.OTware
Website powered by Network Solutions®